Complex Problems Strategic Solutions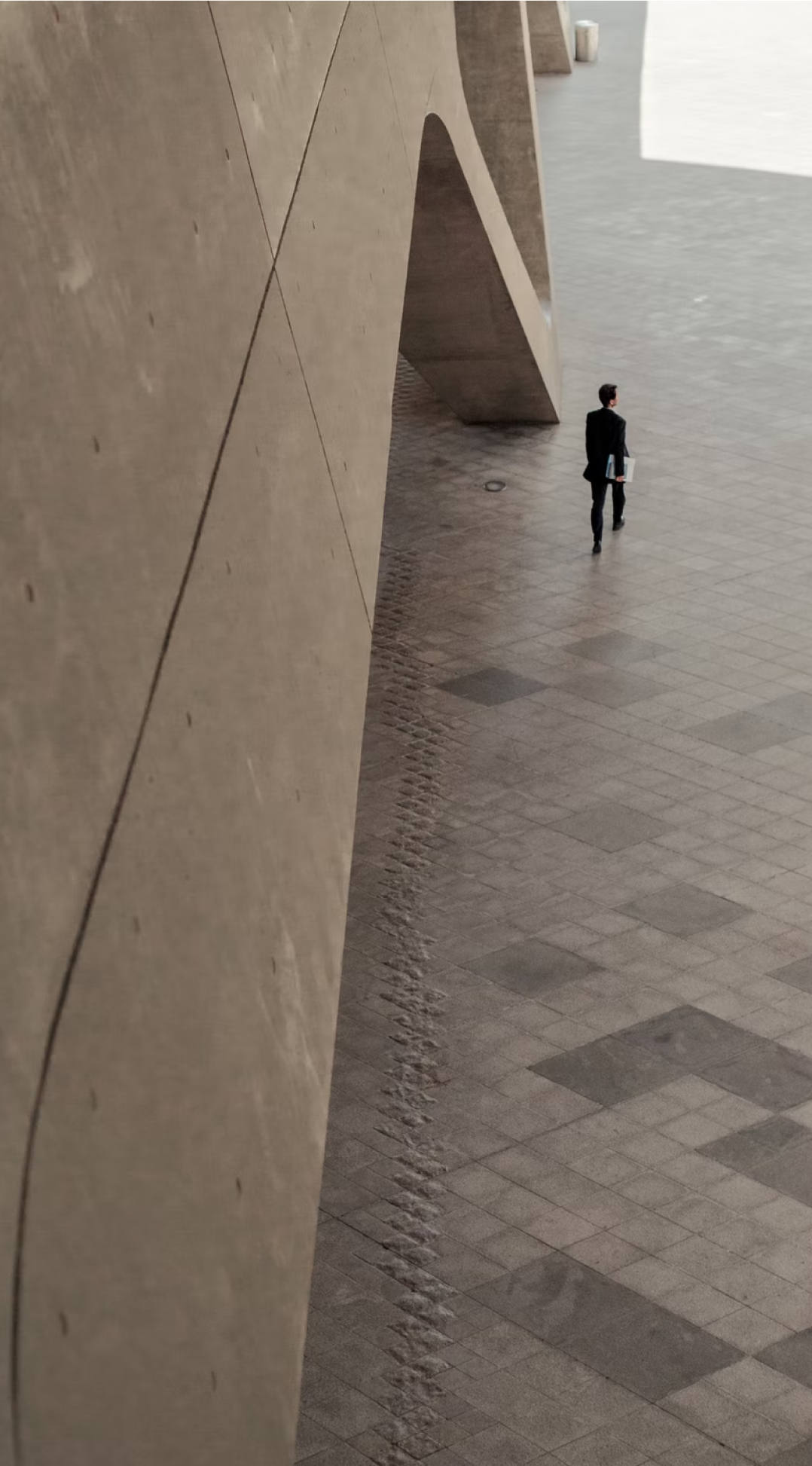 One step ahead.
Providing tactical legal solutions for
businesses and individuals.
Belzer Law
Civil Litigation & Appellate Attorneys
720-817-3799
1301 Wazee Street, Suite 100A
Denver, CO 80204
737 29th Street
Suite 100A
Boulder, CO 80303
Award-winning Nationally Recognized
Avvo TM
Superb rating
10.0
Super Lawyers TM
Rising Stars years awarded
2020
2021
2022
2023
2024
Colorado Springs Magazine Top Attorney
Years awarded
2021
2022
Martindale-Hubbell TM
Years awarded
2020
2021
2022
2023
AV Preeminent Peer Rated for Highest Level of Professional Excellence
Lindsey E.
Belzer Client
Having a lawsuit brought against you is probably one of the most traumatic things a person could go through… Aaron Belzer took our case on, (in a hurry on our end) unsure of all the exact details… but he sure brought himself up to speed quickly. Mr. Belzer is full of insight, and he knows just what card of law to put on the table, and when. He was phenomenal at answering any questions we had, and was straightforward about his opinion and strategy… At our second pretrial, Mr. Belzer swung every single claim (5 of them !) against us out. DISMISSED… He was remarkably professional, and prompt when it came to speaking to the court… He literally left opposing counsel stumbling for words.
Christian B.
Belzer Client
Aaron is an absolutely outstanding, first-rate attorney. Insightful, strong, articulate, with deep integrity. He has great heart, warmth, and magnetism. Brilliant writer. Top strategist. He has made the most profound impact I think a person could make on my life and the lives of my children…I am immeasurably grateful for what he has done for my family.
Kate L.
Belzer Client
Aaron is a diamond in the somewhat rough world of attorneys. When I called him, he had the unique ability to really empathize with my issue until I felt heard. Only then did he interpret what I was saying through the lens of the law. This combination of compassionate listening and legal acumen made me feel calm and I was able to more easily understand what was possible for my case. I'd recommend him to anyone for whom both strong listening and shrewd knowledge of the law is important.
Robert P.
Belzer Client
I would highly recommend Mr. Aaron Belzer… Aaron's knowledge of Law and forethought lead to a successful outcome of my difficult situation. Aaron and his team continually displayed professional and courteous interaction throughout the process. He answered all my questions and concerns in a timely manner and would provide updates on new developments.
Michael D.
Belzer Client
We retained Mr. Belzer to help us with a contract dispute. We were very satisfied with the process and outcome. Mr. Belzer is very bright, articulate, detail oriented and effective.
Rob O.
Belzer Client
Aaron and his team took a fresh look at a… property dispute that had been dragging on and on. They provided expert guidance on how to (finally) wrap it up and how to do so in a manner that was not inflammatory to anyone involved. Most importantly, he guided the process to a fast resolution that could not be revisited. My only regret was not having Aaron represent me through the entire process. If you want the most intellectually capable team on your side and want to avoid painful over billing and your case being dragged out for months, I cannot recommend a better attorney than Aaron Belzer.
Brooke B.
Belzer Client
Knowing that Aaron was there to support me and my case made a world of difference. I knew he was in my corner and would be a voice when I needed it. He was incredibly responsive, always calling or emailing me when he said he would and in response to my calls and emails. He gave clear, concise direction and scenarios for me to work with. Additionally, he reminded me of various facts and details of my case, that I sometimes didn't think of at the time. I would 100% utilize his services again if I needed a lawyer in the future.
Patricia A.
Belzer Client
Aaron is incredibly detailed in his explanations of the legal process. He has amazing patience and is very kind. Best of all Aaron is very honest about costs and risks for legal matters. I was delighted that I had found him to help me with my concern. I would definitely work with him again!
Samantha M.
Belzer Client
Aaron is an outstanding lawyer. He is a consummate professional with deep integrity and superior knowledge of the law. I cannot recommend him highly enough for anyone seeking legal counsel.
Complex Problems Meticulous Solutions.
Select a practice area
Read about the selected practice area
Appeals
Overview
Most lawyers and clients focus their attention on getting to trial, where a judge or jury will decide who wins and who loses. Although important, a verdict is not necessarily the end of the story. There are times when the court simply got it wrong or when there was an error in the legal process that was so significant that it requires another court to fix it. One option in this situation is to file an appeal—that is, to ask a higher court to correct the potential error.
Appeals are very specialized area of law, with their own specialized rules, standards of review, and particular briefing requirements. In Colorado, a trial court's decision is most often appealed to the Colorado Court of Appeals, although in certain circumstances matters can be appealed directly to the Colorado Supreme Court.
Business & Commercial Litigation
Overview
Business and business-related litigation can oftentimes be overwhelmingly complex and fraught with pitfalls for those who are not trained in navigating the various complexities of consumer-business relationships. Whether you are a business owner or a consumer, the attorneys at Belzer Law can expertly guide you through the common claims and litigation landscape of business and commercial claims related to all aspects of the business relationship. Our lawyers have significant experience with litigating all types of commercial litigation claims, including claims for breach of contract, partnership disputes, claims for breach of fiduciary duty, claims under the Colorado Consumer Protection Act, contractor claims, and more.
Because we both pursue and defend claims, our attorneys are more knowledgeable about the tactics for both prosecuting and defending claims—which gives us an edge in litigation. Our attorneys are distinguished for their thoughtful and candid assessments of cases and can help you to evaluate the strengths and weaknesses of your claims. In doing so, our attorneys involve you in the collaboration so that you can make an informed decision on whether litigation is the appropriate way to remedy the harm you've suffered.
Real Estate Law
Overview
Owning property has traditionally been a staple of the "American Dream." But owning property can also give rise to various property or real estate disputes that can cause more than a headache—it can cause a crisis and disrupt your home and life. Whether it is a property dispute, an easement or boundary dispute, a quiet title action, or a partition action, Belzer Law can help you navigate your real estate legal issues and protect your home and assets.
The attorneys at Belzer Law are familiar with these types of disputes and they are recognized and accomplished in litigating them so that you can protect your home and your own slice of the American Dream.
Tort Claims
Overview
A "tort" is a civil wrong that arises when one party causes another party to suffer loss or harm. Some torts that you may have heard of include defamation, intentional infliction of emotional distress, or negligence.
To remedy the wrong, parties often resort to litigation. For example, the famous McDonald's "hot coffee" case was a tort. So was the Johnny Depp and Amanda Heard defamation trial. However, litigating torts can be complicated because there are numerous claims and defenses that can arise from a single incident, and they are generally very dependent on the specific facts. That is why it is so important to consult an expert if you have been harmed in some way (or someone else is accusing you of harming them), so that they can evaluate the facts and determine whether liability exists.
The attorneys at Belzer Law are experts in and very familiar with the various claims and defenses relevant to numerous torts. In fact, because the attorneys at Belzer Law both pursue and defend torts, we have a deep understanding of the strategy involved on both sides of the litigation, which provides a unique advantage whether you're a plaintiff or defendant. If you have been harmed by another person, or if you are being accused by another person of harming them, call the attorneys at Belzer Law to discuss the facts of your case and the legal claims and defenses available.
HOA Law
Overview
Your home may be in an organized neighborhood governed by a homeowner's association ("HOA")—a lot of Colorado residents live in HOAs. There can be many benefits to living in HOAs because HOAs are governed by a set of governing documents that act as a binding agreement on the powers of the HOA, the requirements of living in the neighborhood, and how the HOA must operate. This can give you a sense of certainty in your neighborhood and assurance regarding your property value.
But HOAs must operate within the confines of the law. In Colorado, there are a set of laws that govern the formation, management, powers, and operation of HOAs. This set of laws is called the Colorado Common Interest Ownership Act. Notably, some provisions of this current law only apply to communities created after July 1, 1992 (and if your community was created before that date, it may be subject to an older law).
At Belzer Law, we understand the importance of HOAs, the application of the CCOIA, and how these laws and regulations impact Colorado residents. After all, this can impact your home—and HOAs can potentially foreclose on your home for violations. If you are on the governing board of an HOA and have questions about what your HOA can or cannot do—or if you are being accused by your HOA of violating certain regulations or covenants—contact the attorneys at Belzer Law today for an evaluation of the facts of your case and advice on the best ways to resolve the issues you are facing.
Employment Litigation Defense
Overview
Being a business owner can be both exciting and, at times, stressful. As a small business itself, Belzer Law understands the everyday complexities and pitfalls that business owners face. As a legal advisor for your business, Belzer Law can help you understand some of the most common legal claims an employer may encounter, including wrongful termination claims, Title VII and discrimination claims, and wage claims.
Our attorneys can advise you on the best way to protect your business and reputation in the face of these common employment claims
Anti-SLAPP
Overview
The First Amendment enshrines the importance of freedom of speech and participation in the government through the right to petition or right to assemble. Over the years, society has used these rights to shed light on a variety of issues, including public harms and public concerns. Unfortunately, some companies and individuals have weaponized lawsuits (most often defamation lawsuits) and filed retaliatory lawsuits against people who were merely exercising their rights. These lawsuits mired those utilizing these rights in expensive and draining litigation, sometimes for years. These lawsuits have been called "SLAPP" suits. "SLAPP" stands for "strategic lawsuit against public participation."
Colorado's Anti-SLAPP statute provides a procedural mechanism at the outset of litigation to weed out meritless lawsuits. It limits the costs of the lawsuit by stopping all discovery and requiring a hearing to test the merit of the lawsuit before the lawsuit can proceed.
The attorneys at Belzer Law are the leading experts in Colorado on this area of the law, having argued the first Colorado Anti-SLAPP case before the Colorado Court of Appeals regarding the specific mechanisms and burdens applicable in Anti-SLAPP cases.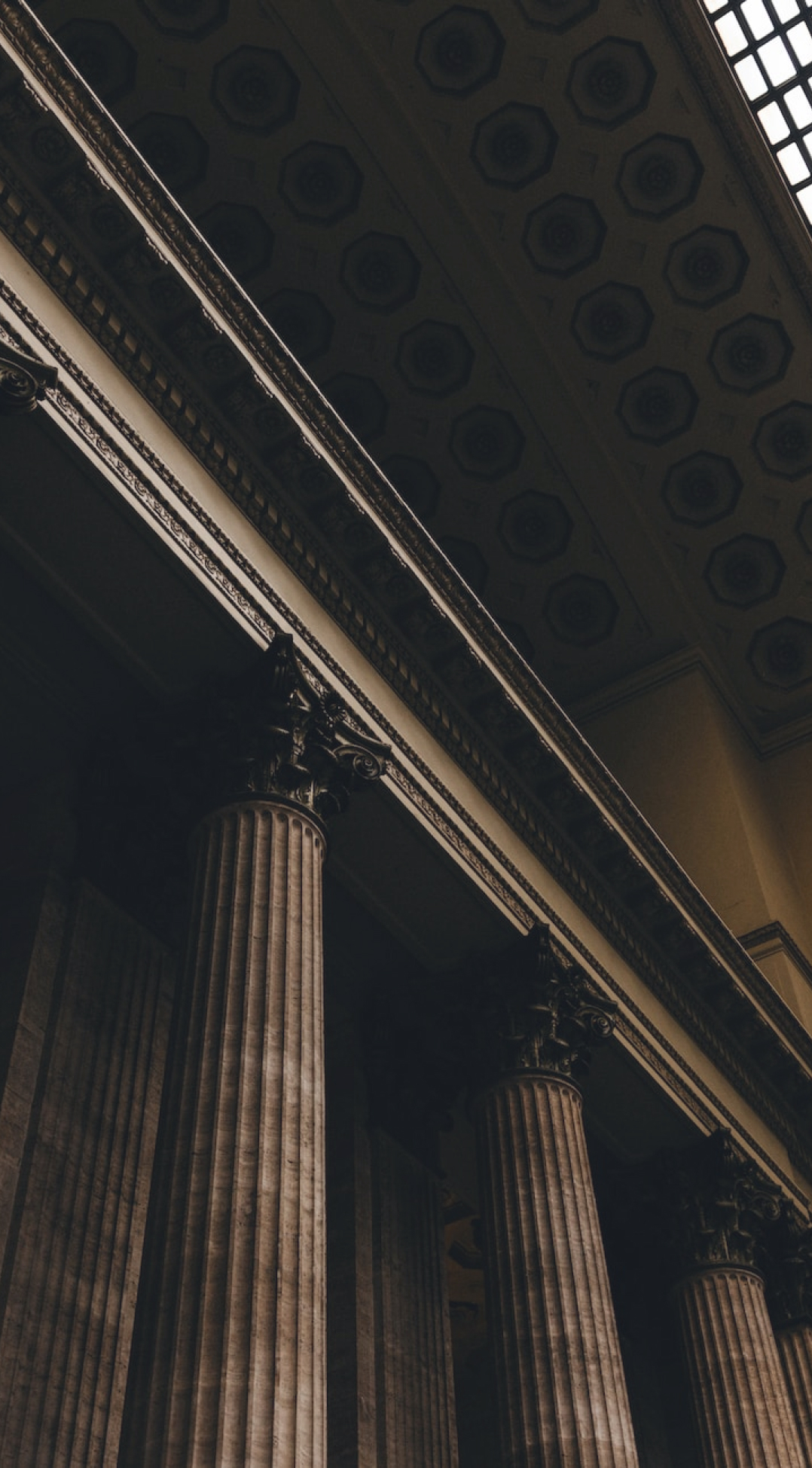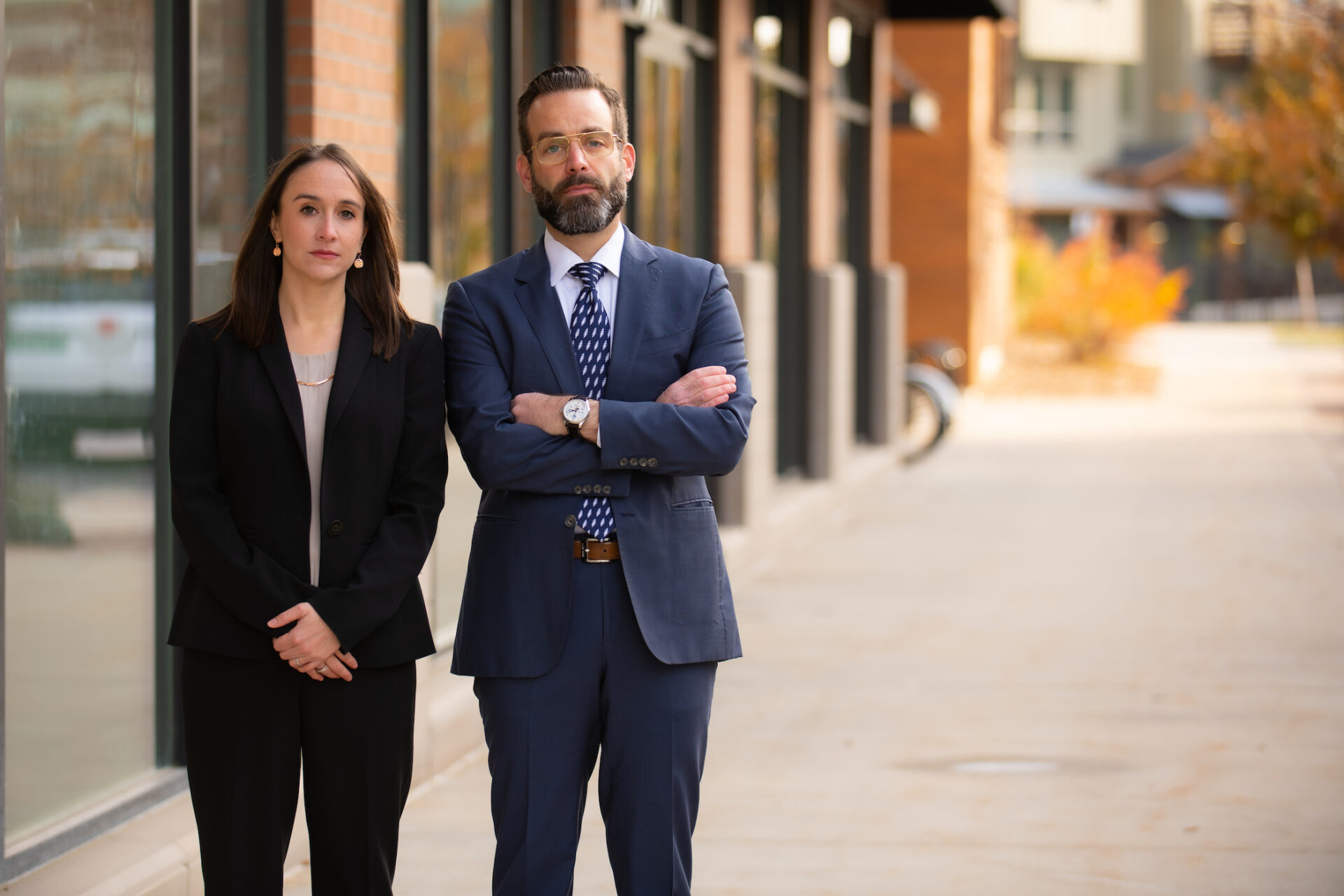 The team at the Belzer Law
We are passionate about protecting the interests of our clients, their businesses, and their families.
We are a respected and expert team of Colorado attorneys who are resolute in addressing our clients' concerns in the most effective and cost efficient manner possible.
Meet the Firm
Frequently Asked Questions
Select a category
Select a question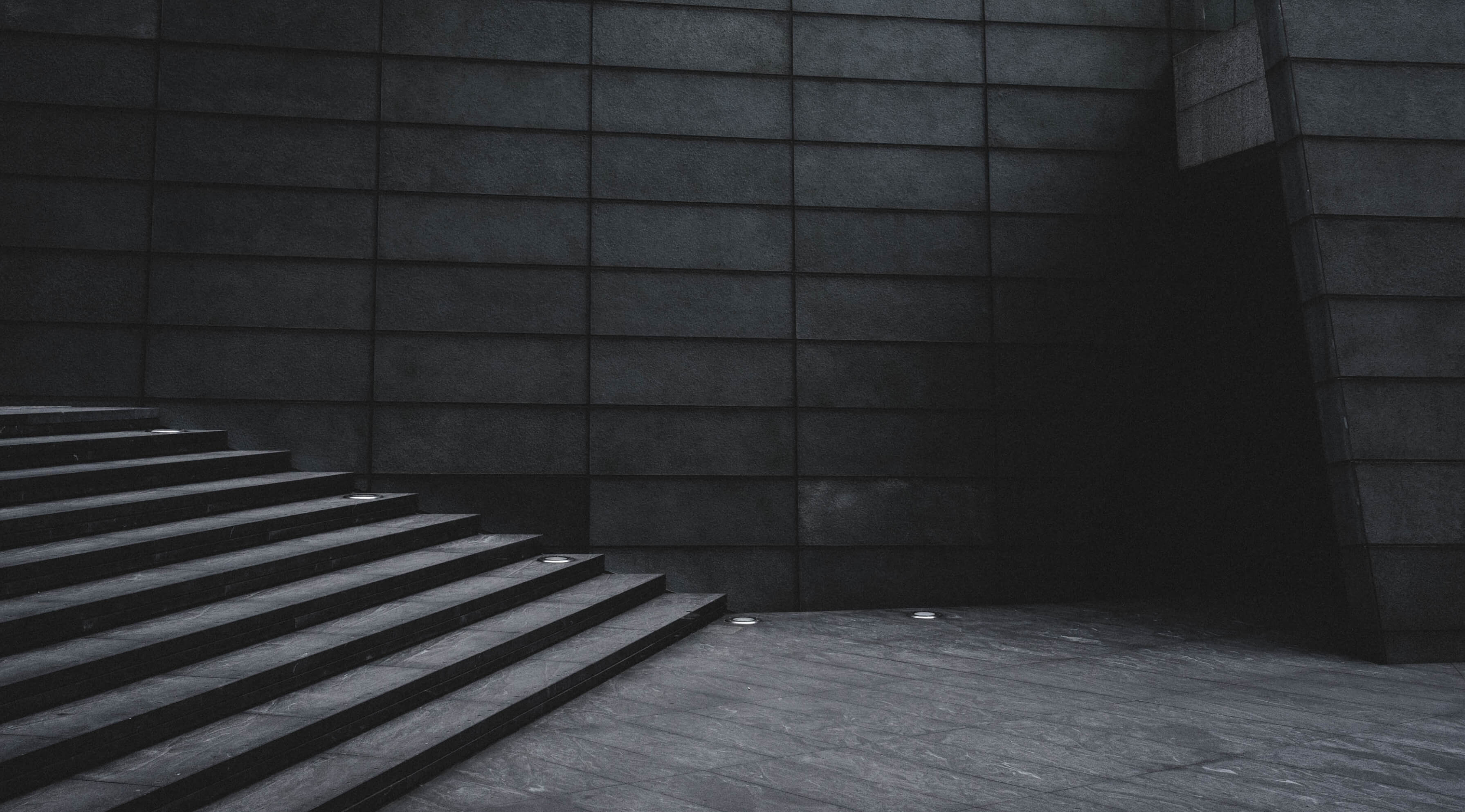 Impeccable Strategy. Meticulous Execution. Successful Results.
Expert counsel
for all your legal needs.
Guiding you toward success at every step.
Experienced Advocates
Innovative Strategy
Talk to our attorneys to discover the most effective options for your case.
Get Started